Weed Delivery Palm Springs - Recreational Weed & Edibles
Cannabis products have evolved over the years and so many consumers are benefiting from the natural effects of a variety of products. We have created products that have high-quality ingredients and pair them with valuable and educational experiences that patrons can enjoy.
Each one of our products has specific amounts of THC and CBD, known to have a variety of positive effects on the body, especially when consumed and included with food. Cannabis products can help with anxiety, pain, and insomnia.  
Information about Cannabis:
A cannabinoid is a group of substances found in the cannabis plant. There are 100 cannabinoids found in cannabis, the two main cannabinoids are: Tetrahydrocannabinol (THC) and cannabidiol (CBD). THC is the component in cannabis that is primarily responsible for its intoxicating, psychoactive effects or where the sensation of being "high" comes from. THC can increase your appetite and uplift your mood.
CBD is the other major component in cannabis. Unlike THC, it does not produce psychoactive effects. It can alleviate anxiety and reduce inflammation.
Palm Springs Popular Weed Products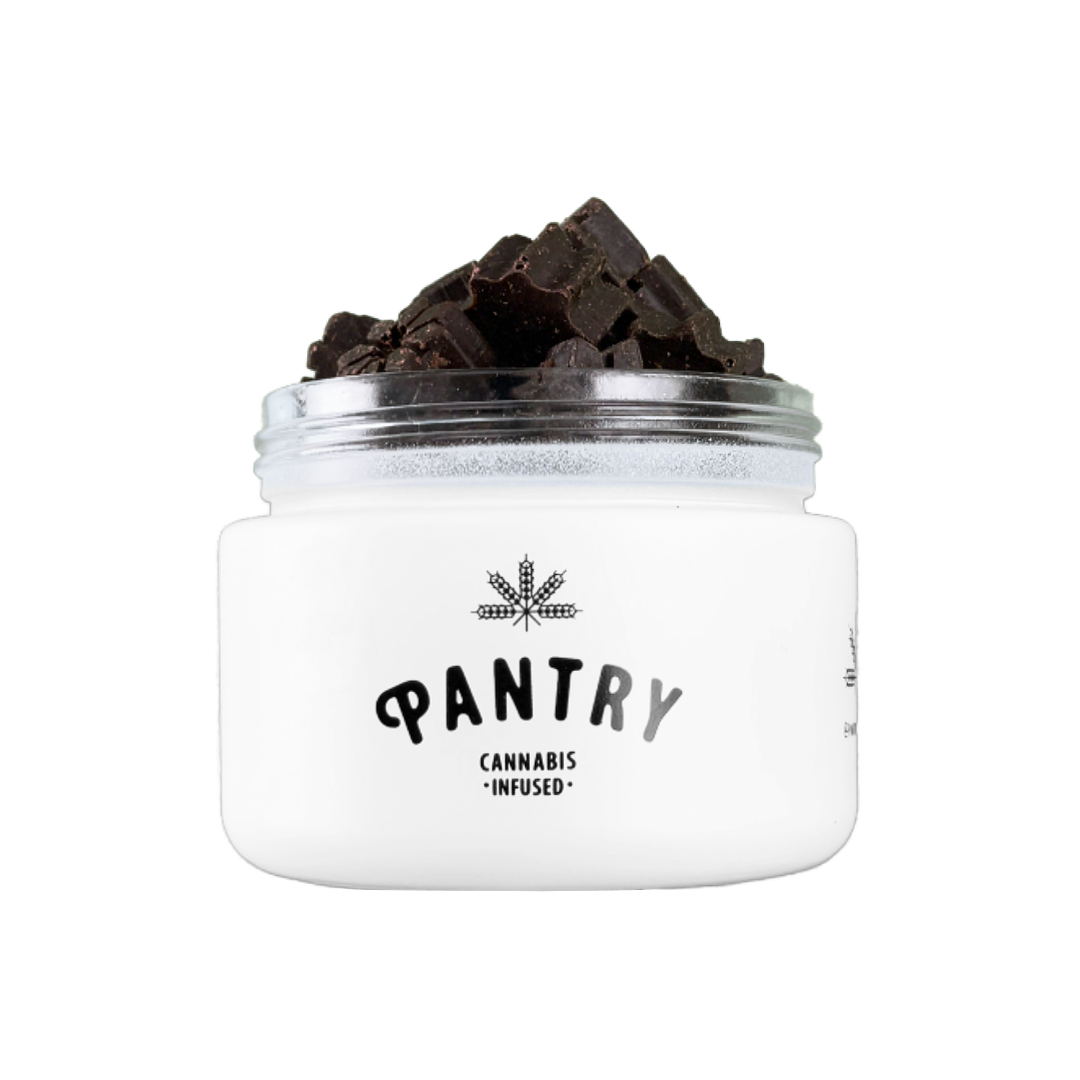 Pantry's bite-sized keto-friendly chocolates are simply crafted with cocoa butter, cacao powder, and lightly sweetened with coconut sugar to have less than 1g of sugar per bite. A restorative blend of Indica terpenes along with a 1:1 ratio of CBD:THC bring relaxation and relief. These tasty little cacao bites provide consumers with antioxidants, THC and CBD that has the ability to reduce inflammation.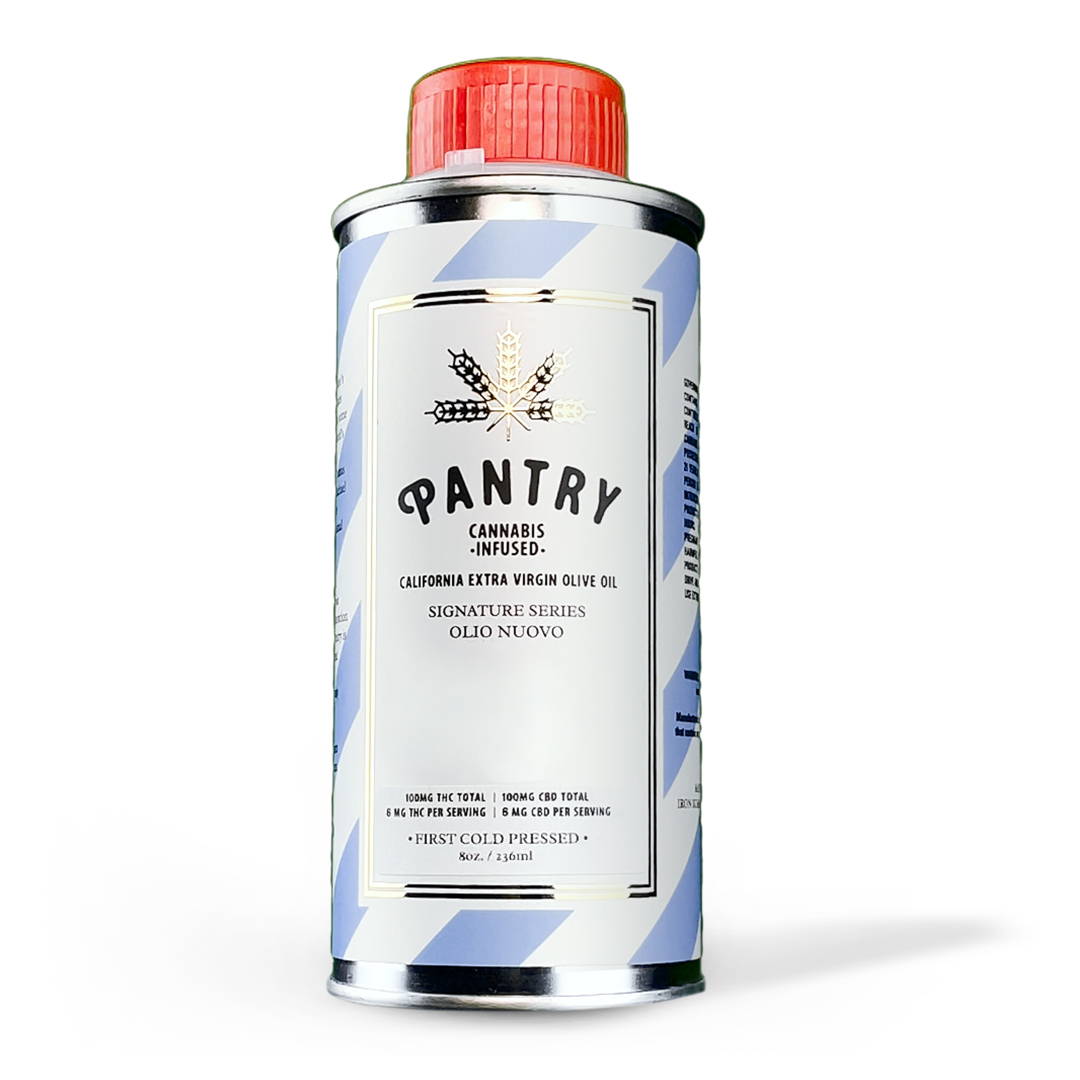 Pantry's locally-sourced Chef Magliano Balanced EVOO extra virgin olive oil is organically grown and harvested here under the California sun. Maintaining the highest standards, our olive oil is a perfect base for salad dressings, for adding the finishing touches to pasta, a glazed finish over roasting vegetables and infusing your favorite sauces. This delicious extra virgin olive oil can be used in a variety of dishes like salads, pastas and grilled vegetables.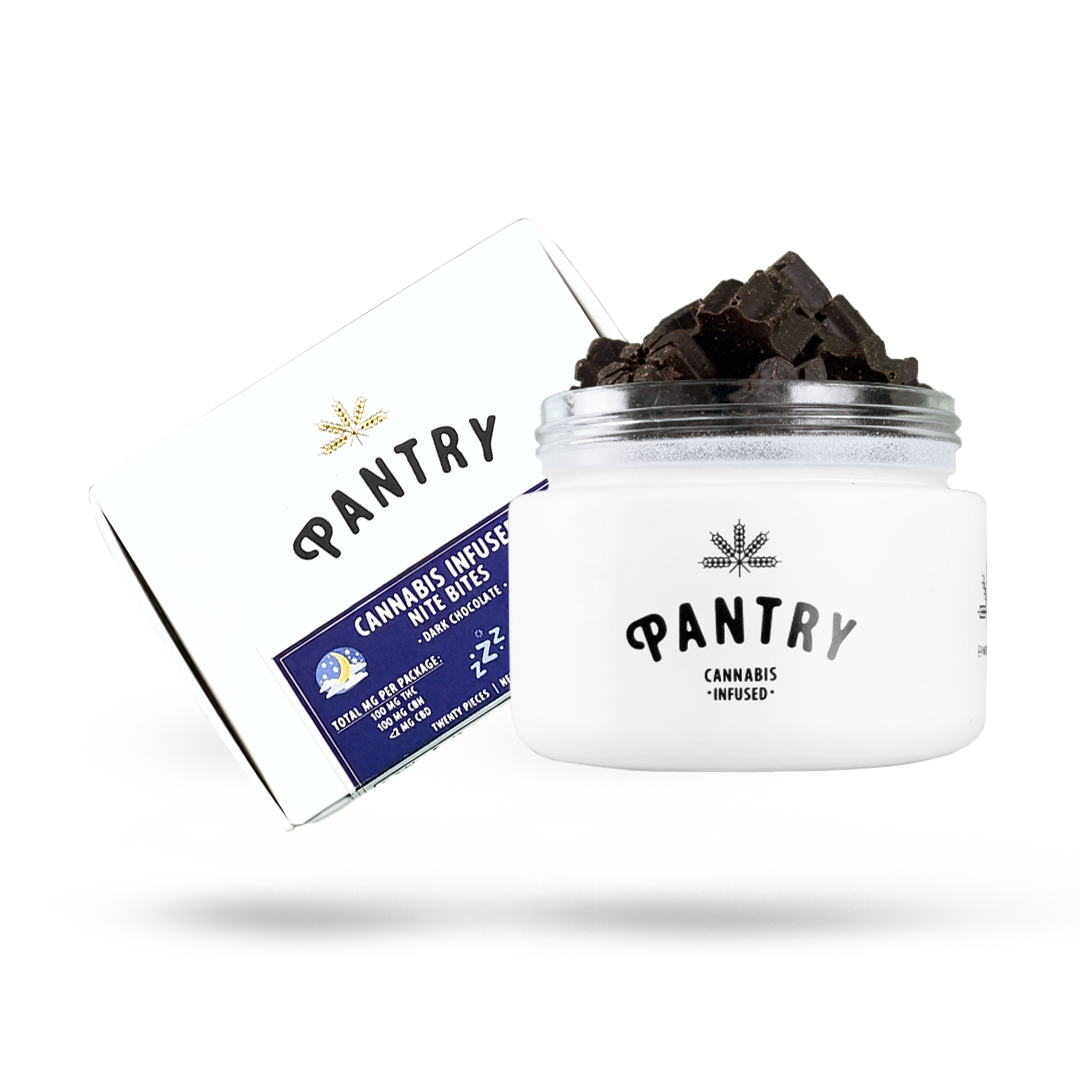 For centuries, humans have used adaptogenic roots, herbs, and mushrooms to heal and nourish the body. Pantry embraces these functional ingredients to create a perfect blend of cannabis wellness in the Nite Bites. These "bites" ensure a restful night's sleep for all people who consume this product.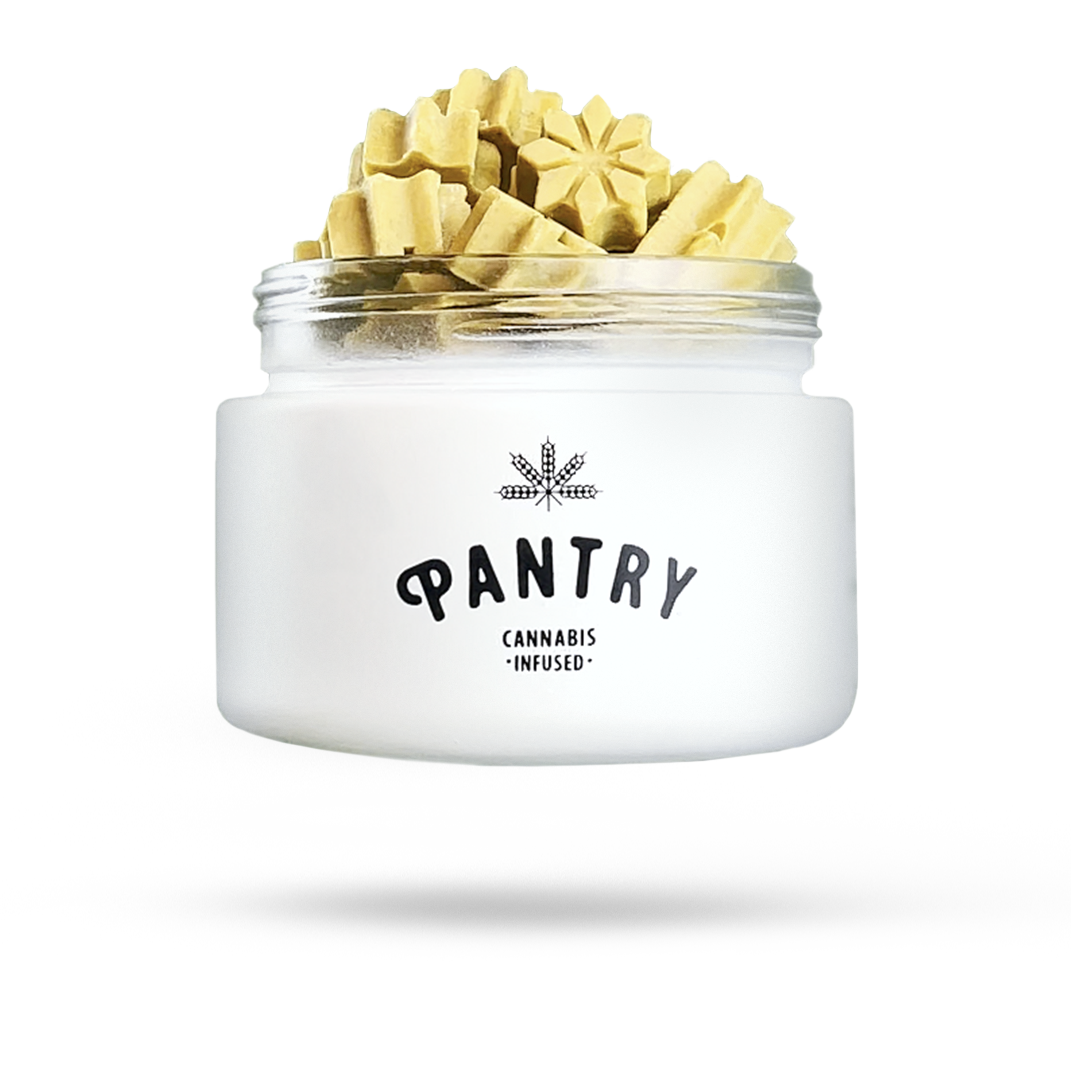 For centuries, humans have used adaptogenic roots, herbs, and mushrooms to heal and nourish the body. Pantry embraces these functional ingredients to create a perfect blend of cannabis wellness & performance in the Good Day Bites. Boost mood, raise energy and ease stress/anxiety with every bite.
What to Consider Before Scheduling Weed Delivery
It is essential for anyone who is new to THC/CBD products or is sensitive to the effects should consider a couple of points to ensure a safe and beneficial experience.
Start Slow and Go Low - Take a smaller amount of THC and CBD and slowly increase the amount as needed to ensure that you have a pleasurable experience without getting overly high.

Be patient - everyone digests THC and CBD at different rates. And those rates will fluctuate depending on how much food you have consumed, your height, weight and metabolism. It is well known that the average onset time (for the effects) takes about 30 min - 1 hour.

Find a comfortable space - Because THC and CBD gives a person a "high", people should set up an environment that can promote a positive experience. We recommend going on a walk with a friend, reading a book and/or listening to music.
Recommended Dosage for Weed Products:
It is key to consider your level of experience with THC and CBD. Are you a novice, intermediate, or regular user of THC and CBD? We included some clear guidelines to determine which experience level you might be:
Novice: This would be someone who has potentially only hasnt or very infrequently consumed cannabis. We recommend a dosage between 1-5mg's of THC. A micro dose would be considered having 1-3mg of THC, where a low dose would be considered having 5mg of THC.
Intermediate: This consumer is familiar with cannabis and typically consumes it on a monthly basis. We would recommend between 5-15mg of THC for this user.
Experienced: If you consume cannabis on a daily/weekly basis, you can be considered an experienced user. This person will have a solid awareness of how their body would react to varying amounts of THC. For these seasoned individuals, a dosage of 15+ mg of THC would be recommended.
Weed Delivery in Palm Springs
We provide delivery for all of our products helping everyone (over 21) safely consume our products without the inconvenience of driving to a store and purchasing specific products. Currently, we are able to deliver our products to the below cities:
Palm Springs

Venice Beach

SoCal

West Hollywood

Downtown LA
Plan a special experience with cannabis
We believe in enriching the lives of people through the consumption of cannabis. And what better way to do that than an educational experience with expert chefs? Pantry's on-site chefs create masterfully crafted, lightly-infused dishes, tailor-made for your event – while providing a professional and informative experience.
Shop online and place your weed delivery in just a second - Order weed products in Palm Springs
Recipes for Pantry Food Co products
Further enhance your cannabis experience by creating and enjoying expertly created recipes that include some of the signature Pantry Food Co products.